Spend a Day in the Shukubo
Enjoy buildings and gardens steeped in history as you experience elements of temple life, such as morning and evening prayer, shojin ryori cuisine, and the transcription of sutras.
Take a moment to escape from the rigors of your everyday routine and rest both your body and soul.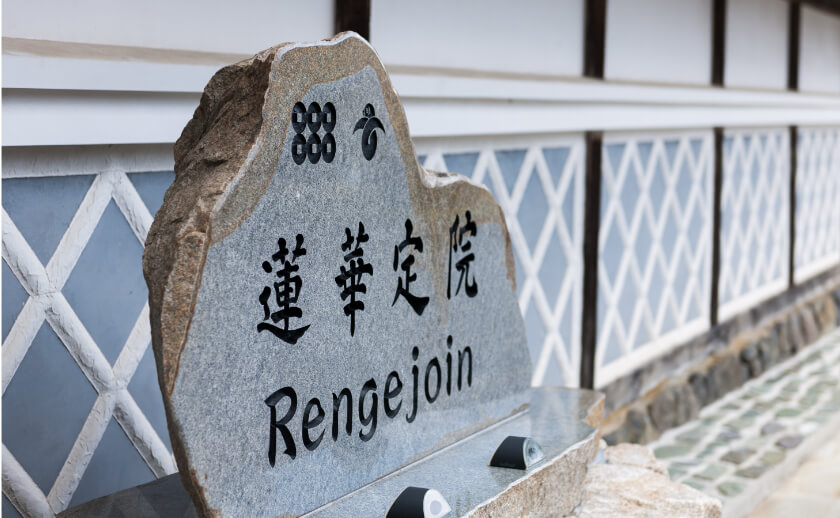 3:00 PM Check-in
Upon entering the temple grounds through the main gate with its tall paper lanterns bearing the Rokumonsen (the Sanada family crest), you will see the main hall standing beyond the white sand garden on the left-hand side.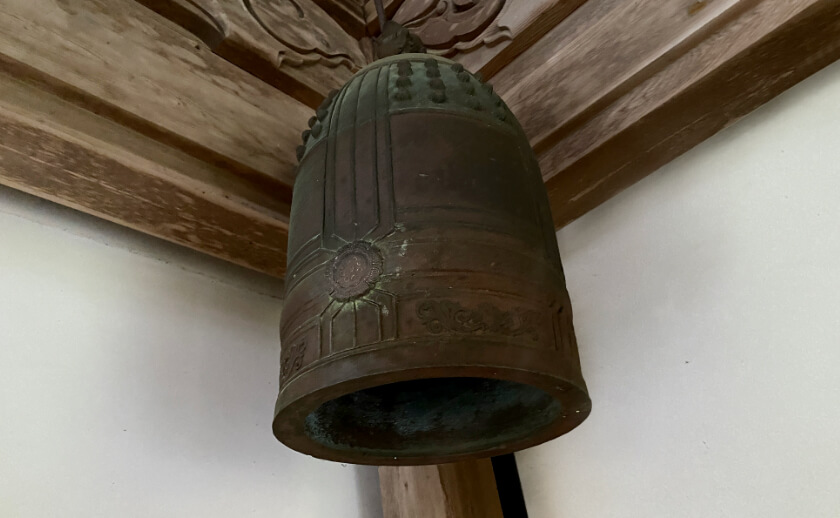 Bell rings
Five minutes before the morning and evening ceremonies, the sound of the bell reverberates across the temple grounds.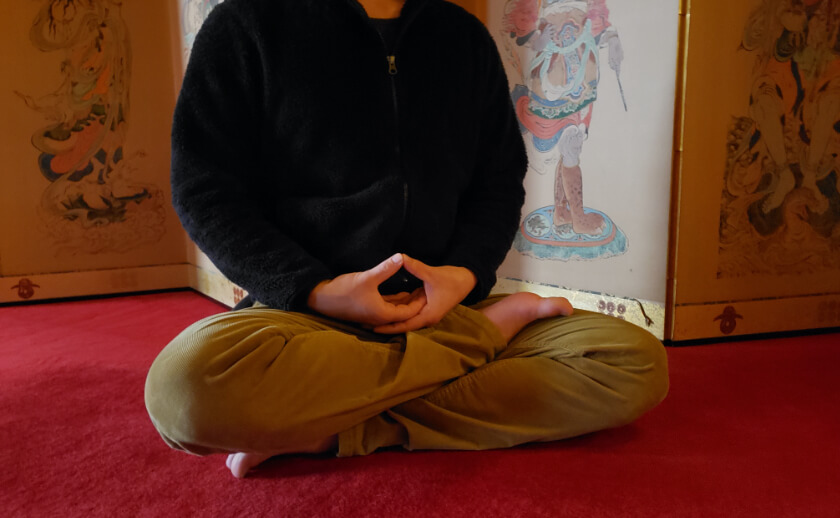 5:00 PM  Meditation
Every evening, the temple monks engage in ajikan meditation and asokukan meditative breathing. We encourage visitors to take the opportunity to experience this with the monks.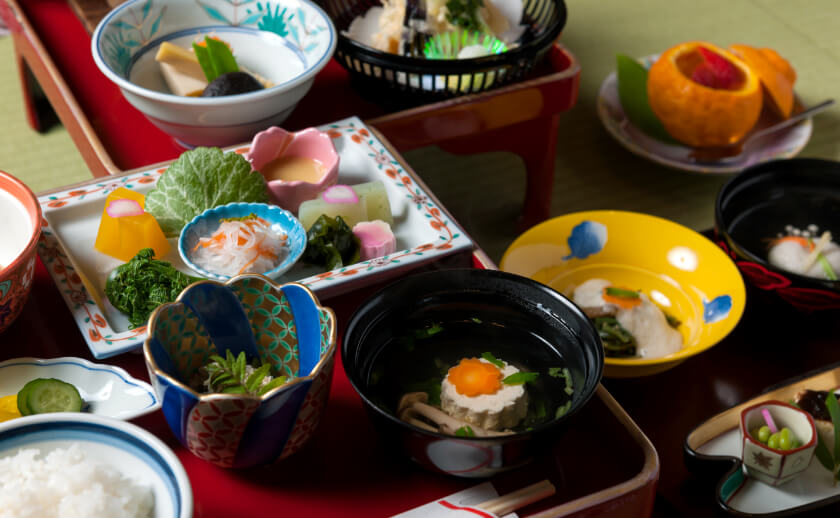 6:00 PM Dinner
The monks serve dinner in a large hall divided by fusuma screens. We provide shojin ryori, a style of plant-based cuisine cooked in Buddhist temples. Shojin ryori is suitable for vegetarians, and we can also accommodate vegan diets.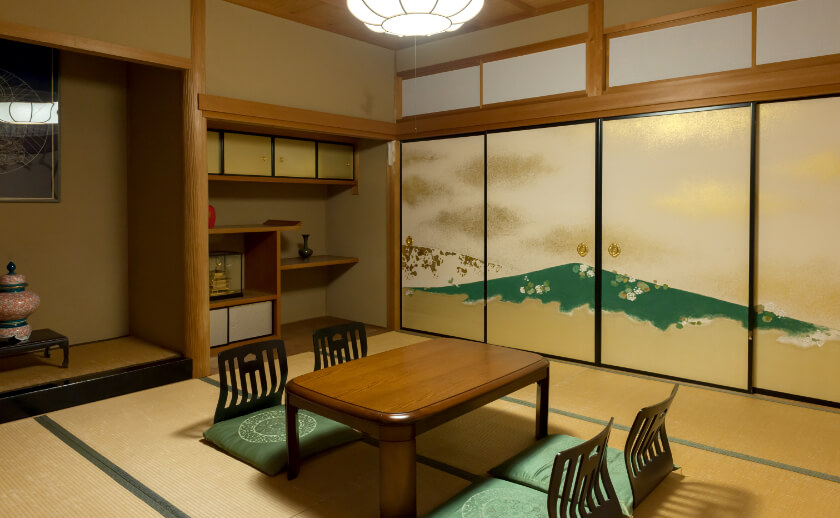 Bed and Bath
Take a relaxing bath and retire early to rest your weary body after a long day. Guest rooms with baths are available.
*Curfew is at 9:00 PM.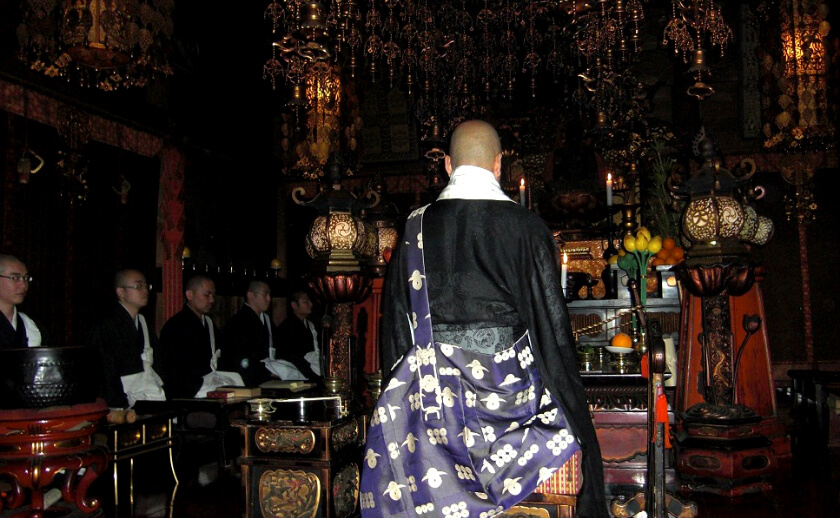 6:00 AM Morning Prayers
The sutra reading begins as a service to those who have passed away and to pray for the peace of the family. We can read out specific names of departed persons as part of the memorial service. If you would like us to do so, please make your request on the preceding day.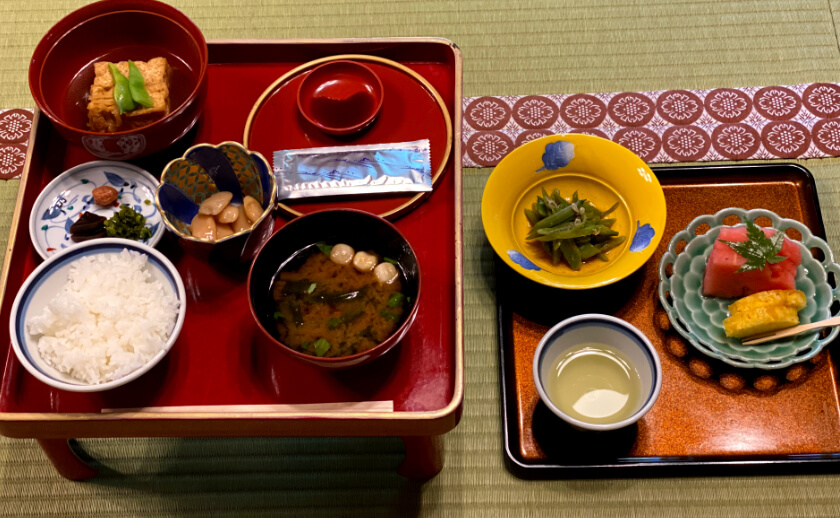 7:00 AM Breakfast
Made with shiitake mushrooms, seaweed, and dried vegetables, shojin ryori is both delicious and gentle on the stomach.
Ajikan Meditation
Practiced in Shingon Esoteric Buddhism, Ajikan meditation is the act of bringing the mind into unity with the Buddha through meditation. Why not take the opportunity for some self-reflection?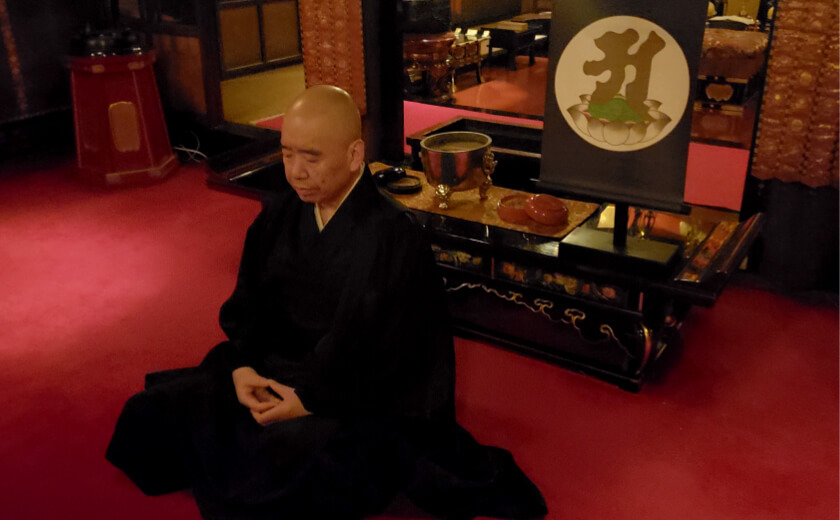 Sutra Transcription
The transcription of sutras is a Buddhist practice consisting of copying the Buddhist scripture Hanna Shingyo (the Heart Sutra) one character at a time while praying with all one's heart for the departed ancestors and the fulfillment of prayers. Concentrate on the tip of your brush as you copy the sutras, and you will find that your worldly thoughts gradually get swept away, leaving your mind feeling clear and refreshed when you have finished.
You can transcribe sutras at a time of your choice.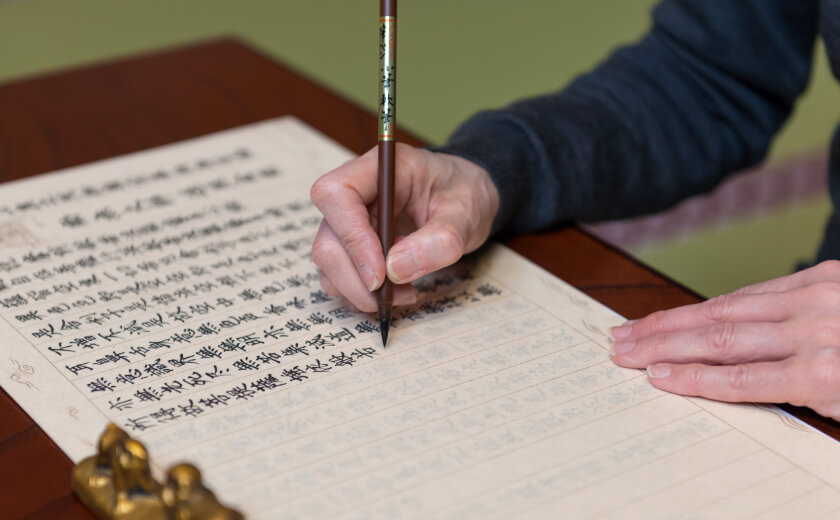 Sutra transcription: 1,100 yen (The charge includes 100 yen for the cost of the paper. 1,000 yen will be offered from this temple to the inner sanctuary.)