Combining the
fascinating history
elegant esthetics of Japan
Rengejo-in
Founded during the Kenkyu Era (1190-1199) of the early Kamakura Period,
Rengejo-in is a temple of the Koyasan Shingon sect of Buddhism.
The temple is closely associated with the Sanada family,
with Lords Sanada Masayuki and Sanada Nobushige (Yukimura)
temporarily having taken up residence here following the Battle of Sekigahara.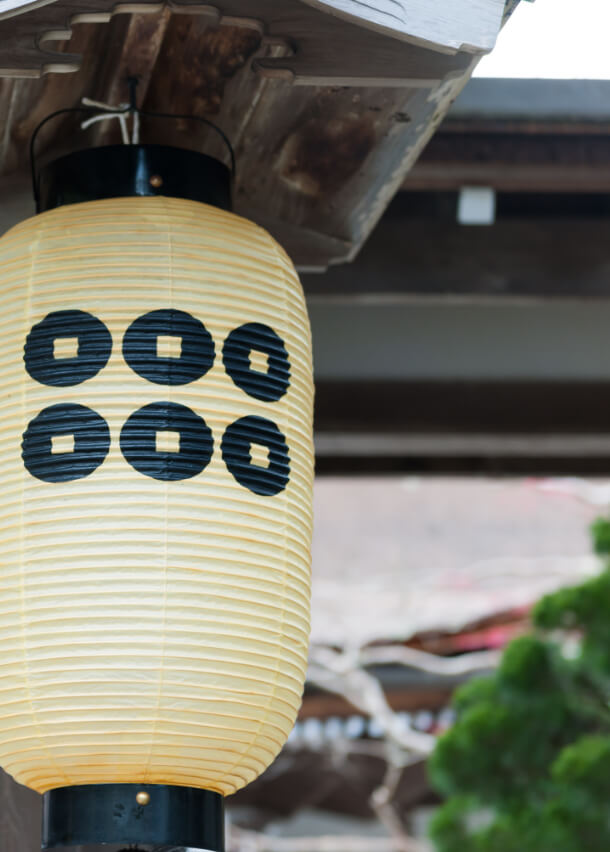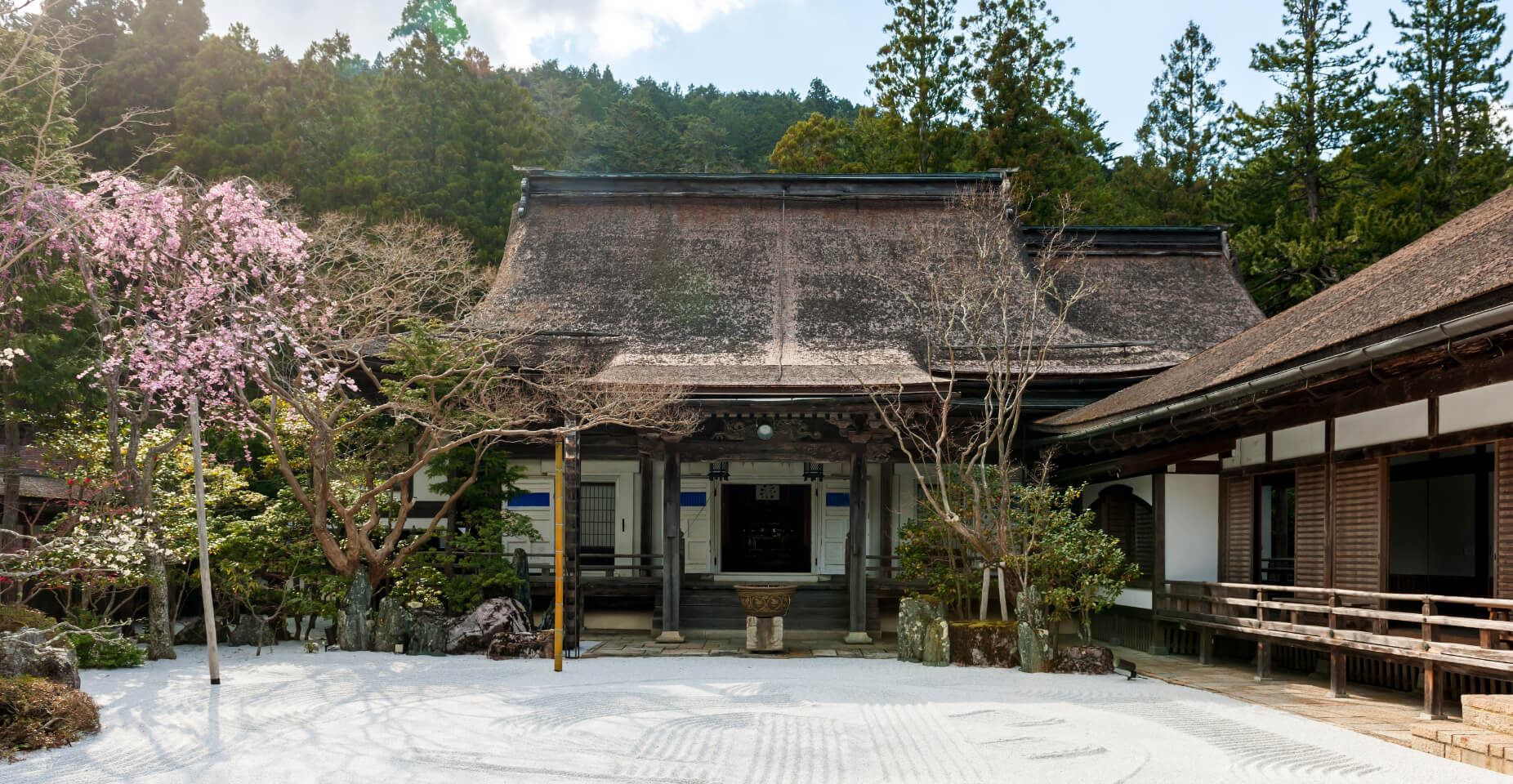 When did Sanada Yukimura
get his name?
The man popularly known as Yukimura did not use this name during his lifetime, going by Nobushige instead.
The name Yukimura first appears in a military chronicle published after his death, describing his exploits during the Winter and Summer Campaigns of Osaka.
Nobushige fought against the Tokugawa clan as a general for the Toyotomi clan during these campaigns.
He may therefore have been given the alias "Yukimura" in the military chronicles to avoid drawing the attention and ire of the victorious Tokugawa shogunate.
He has been referred to as Sanada Yukimura in literature, theater, television, animated films, and video games ever since, gaining fame under this alias.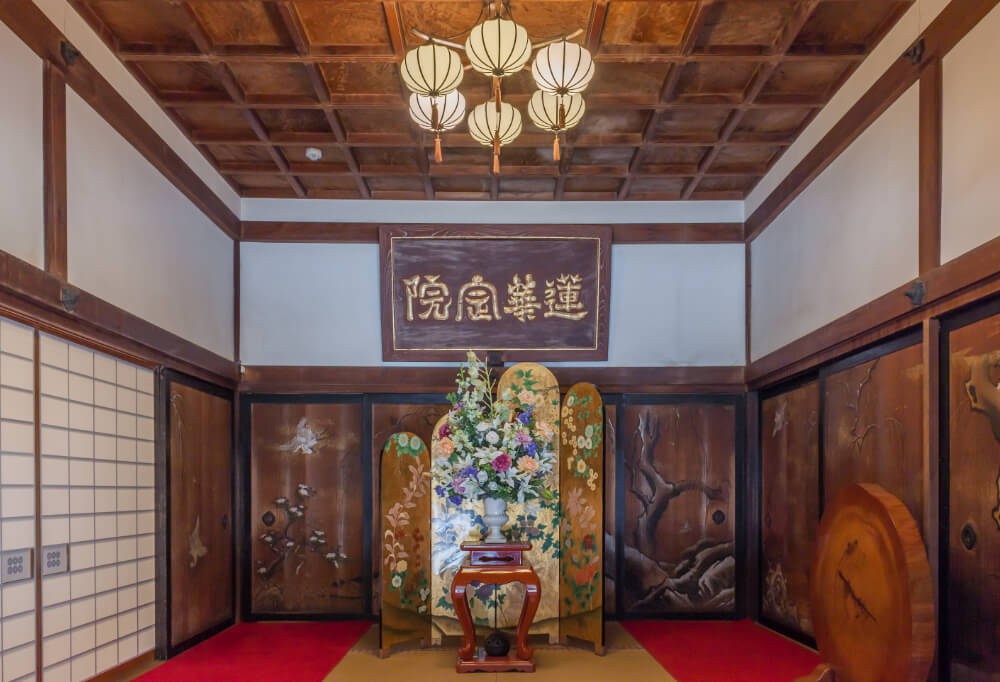 Trivia
The Kamakura Period (1185-1333)
lasted approximately 150 years.
Although it was long considered to
have begun in 1192, recent research favors
a start date of 1185.
Experiencing Shukubo
Enjoy buildings and gardens steeped in
history as you experience elements of
temple life,
such as morning and evening prayer, shojin ryori cuisine, and the
transcription of sutras.
Take a moment to escape from the rigors of your everyday routine and rest both
your body and soul.

Plumb the depths of your heart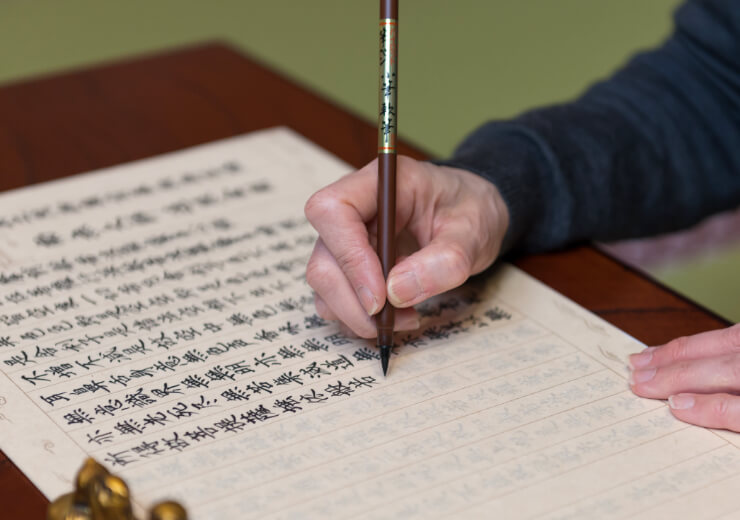 Spend a Day in the Shukubo
Rengejo-in offers visitors the opportunity to experience some of the key practices of Buddhist spiritual training, such as meditation, morning prayers, and the
transcription of sutras.
Why not set aside some time for self-reflection?

Enjoy the serene flow of time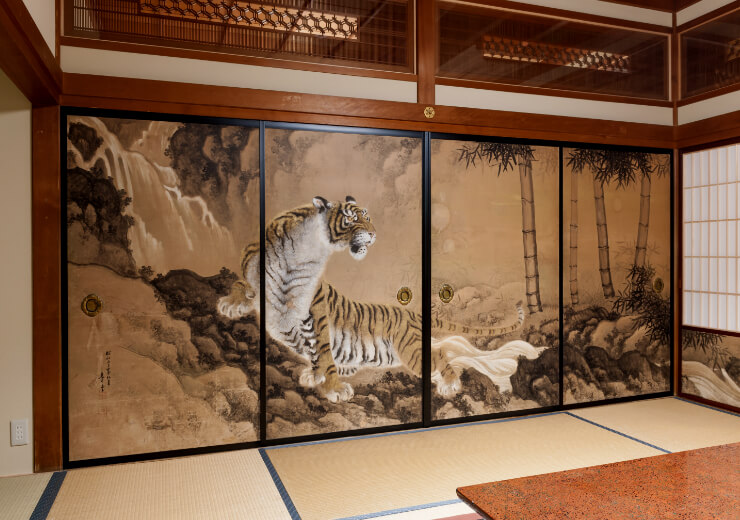 Rooms

Experience the wisdom of the ancestors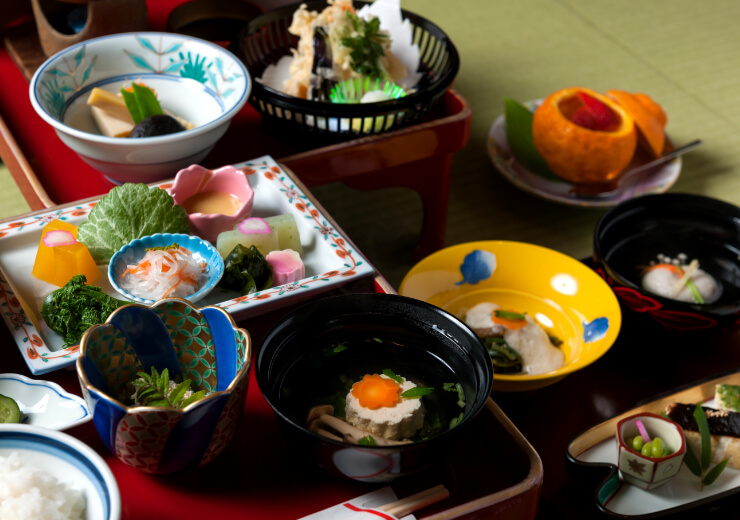 Shojin Ryori Cuisine
Made with seasonal ingredients and free of animal
products, the Buddhist cuisine known as shojin ryori is also used in rituals, feasts, and events as an expression of hospitality. Guests can enjoy the traditional
flavors passed down since days of old, served in
exquisite arrangements.

The shojin ryori at Koyasan is distinguished by the
absence not only of meat, fish, and other ingredients
derived from animals, but also spring onions, leeks,
chives, garlic, and onions, which are known for their
pungent odors.
Getting Here
Take the Nankai Koyasan Cable Line to Koyasan Station. Transfer to the Nankai Rinkan Bus and get off at Isshinguchi bus stop.